Joanna, Angie, Karen, Bindi, Anne
Karen Atkinson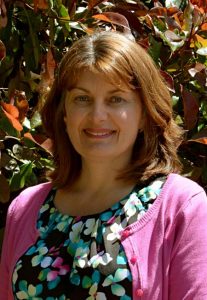 Karen is Director and co-founder of MindfulnessUK, an international teacher and trainer of mindfulness and compassion skills and practices and a Bangor-trained Supervisor of mindfulness teachers. Having spent her childhood in Australia, she moved to the UK and gained a Degree in Nursing Studies and RGN in London. Her interest in additional therapies started very early in her career as she witnessed first-hand the impact a holistic approach has on well-being and the happiness of patients and clients.
Always practical and action focused Karen has been teaching mindful movement and meditation for 30 years, having trained in a variety of ways, including a course with Breathworks, and is a member of the British Wheel of Yoga.
Karen quickly deepened her own understanding and mindfulness practice beginning to teach others over 15 years ago. She is an extremely experienced, well-trained Mindfulness teacher with a warm, intuitive, friendly and professional manner who is highly respected in her field.
Karen is a valued member of the teaching faculty at YogaCampus in London, has published many articles on Mindfulness and often presents at professional conferences. She regularly attends Mindfulness conferences at Bangor University as well as attending an annual silent Mindfulness retreat.
Her own practical dedication and belief in a mindful approach to life played a large part in her recovery when she faced a serious illness soon after setting up Mindfulness UK. She embeds mindful practice into her everyday life.
Bringing this enhanced enjoyment of life to as many people as possible is the mission she has set for her company. She has taught over 70 of the Gold Standard 8-week MBSR programme so far and is now offering this Teacher Training programme too.
However it is fair to say that she takes the greatest pride in having used her unique position to develop and deliver a ground-breaking qualification, the first of its' kind in the market. The Level 4 Certificate "Integrating Mindfulness and Compassion in Professional Practice" enables therapists, teachers, healthcare providers and other professionals to offer these transformative practices and skills to their clients, either individually or in groups. This enables effective mindfulness practices to be more widely enjoyed and supports the MindfulnessUK goal to bring about enhanced enjoyment of life.
Neil Atkinson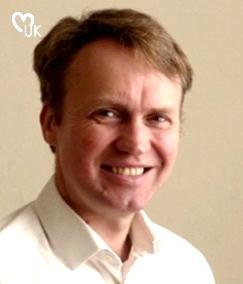 Neil is a Director of MindfulnessUK and has trained to deliver the gold standard 8 Week Mindfulness Based Stress Reduction (MBSR) Course at the Centre for Mindfulness Research & Practice at Bangor University.
Neil's teaching is thorough, grounded, and enriched by humour, reflecting both his ongoing Mindfulness Training pathway, and his experiences and acquired teaching and facilitation skills as a long time meditator and group facilitator in the Buddhist tradition. 14 years of leading and facilitating meditation and discussion groups has given him the experience and ability to connect with Course participants at their level.
He delivers the 8 Week MBSR, Introduction to Mindfulness, & Enhancing Life with Mindfulness Courses at Mindfulness UK's building in Taunton, and specialises in designing and delivering bespoke and tailored Mindfulness Based Courses and Interventions within companies, organisations, and unions.
He is particularly well qualified to teach Mindfulness within the context of the workplace as a result of his background in commerce and business.
Angie Ward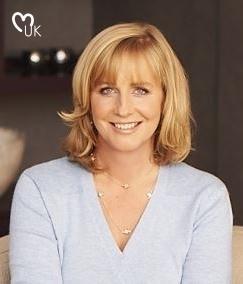 Angie's career in Health and Social Care spans over 20 years, beginning as a Matron in a special school in 1989 before working with people in social care and  children's and mental health charities.  She started to teach at Somerset College in 2001 where she gained a Certificate in Education and lectured in Health and Social Care.
Angie was part of a team setting up a Training and Development Centre at a Specialist School and College and job- shared the operational management as well as delivering and assessing CPD and qualifications.
Angie has benefited from regular meditation for many years and qualified as a Mindfulness Teacher with MindfulnessUK before become a Course Tutor, delivering the Level 4 Certificate, Integrating Mindfulness and Compassion in Professional Practice.  Angie is also Programme Developer and Trainer for Minding Your Health – Mindfulness and Compassion Wellbeing Programme for Teaching & Support Staff, Children and Young People.
Angie's passion for the benefits of Mindfulness continues to grow, teaching Mindfulness in schools, to groups and other organisations with MindfulnessUK.
Office Administrator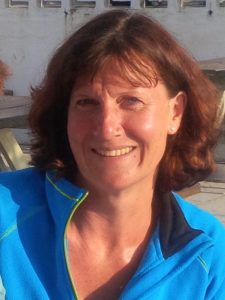 Joanna is our Office and Teacher Training Courses Administrator.  She previously worked for many years as an Office Administrator for a Sheet Music Shop in Taunton and is a qualified Image Consultant. Joanna has recently completed the 8-week Mindfulness-based Stress Reduction course which she has found extremely beneficial both at work and home.
MindfulnessUK Associate Tutors
Debs Osborn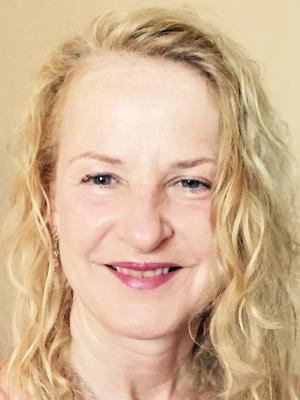 Debs is a qualified mindfulness teacher (TTL2) with Bangor University and regularly teaches the 8 week MBSR course.  In 2014 she sucessfully graduated from the Level 4 Certificate in Working Therapeutically with Mindfulness and Compassion Course with MindfulnessUK before training with them to become a Tutor for this course.
Carol Pearce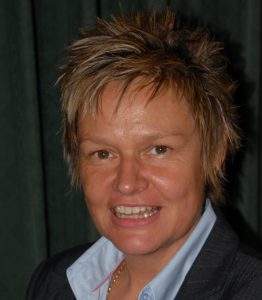 Carol's extensive professional experience makes her an inspirational & dynamic Trainer. Qualified to Post Graduate level in Education & Development, a Master NLP Practitioner and with a background as a senior manager in the Public Sector, Carol is a highly skilled Mindfulness Teacher Trainer.
Debbie Fry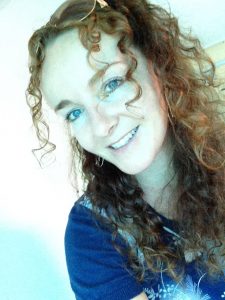 Debbie is a qualified teacher with MindfulnessUK. She is trained to deliver the 8 week Mindfulness- Based Stress Reduction (MBSR) course. Debbie also delivers the Minding Your Health Wellbeing Programme for teaching and support staff, children and young people.
35 years ago Debbie was introduced to meditation practices by her father, since then she has always been interested in exploring practices that cultivate awareness and support wellbeing. Debbie's teaching style is friendly, intuitive and grounded with kindness and compassion.
Debbie has more than 20 years' experience working in education as a teacher, learning director and a special educational needs co-ordinator. She has worked in schools across the world including the UK, Spain, Japan and Hong Kong. In 2015 Debbie completed a Masters of Arts in Education degree with a focus on leadership and management.
Debbie has a wealth of experience of teaching Mindfulness to children at primary schools, and introducing it to staff and parents.
Jo Leek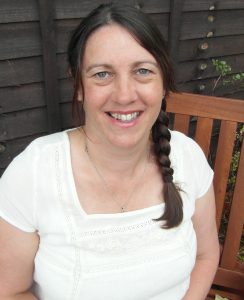 Jo is a qualified Mindfulness Teacher with MindfulnessUK and has been practicing mindfulness and compassion for many years. She began by attending the 8 week Mindfulness-Based Stress Reduction (MBSR) Programme.  This led to her completing the Integrating Mindfulness & Compassion in Professional Practice Qualification and the Train to Teach the 8 week MBSR Programme with MindfulnessUK .
Jo has many years experience of working within education, holding a pastoral role in work with children and young people with a range of additional needs, their families and school based staff. She shares a range of mindfulness based interventions within all areas of her work.  Jo was one of the Mindfulness Graduates that contributed to the development of the MindfulnessUK Minding Your Health Mindfulness and Compassion Wellbeing Programme for Teaching and Support Staff, Children and Young People.
Jo has trained to teach Paws.b (MISP) for primary school students, is the Mindful Emotion Coaching Champions in the Sedgemoor area and a qualified Qigong instructor, using the breath and gentle body movements to support health, wellbeing and meditation.
Jo says, "Mindfulness and compassion practices support me to hold greater awareness, balance, understanding and acceptance within my life; responding to experiences with a more compassionate and kindly way."
Julia Woodham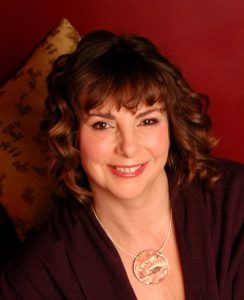 With an extensive background in Marketing Research for a leading company in the south east, Julia is both a qualified Mindfulness Teacher and our Marketing Manager. She delivers Mindfulness in a corporate/organisational setting, having years of first-hand experience of the challenges that this environment can bring.  Please contact Julia to talk about how you can aspire to inspire your staff towards better health and well-being.
Code of Conduct
Policies and Procedures
It is of paramount importance to us that MindfulnessUK adheres to all the relevant policies and procedures required to ensure safety and protection for all.
There is currently no regulatory framework specifically for Mindfulness practitioners but all our teachers adhere to the UK Network Good Practice Teacher Guidelines as designed by Bangor University, Centre for Mindfulness Research and Practice in association with Exeter and Oxford Universities.
Health and Safety Policies and Incident Reporting Documentation
Data Protection Act Compliance
Employers Liability Insurance
Public and Professional Liability Insurance
Equal Opportunities and Diversity Policy
Learner Assessment Policy
Learner Complaints Policy
Malpractice/Maladministration Policy
CLA registration
Freedom of Information Act Compliance
DBS Certificated
First Aid Compliance