GAIN THE ONLY UK QUALIFICATION IN MINDFULNESS AND COMPASSION TEACHING At Foundation Degree Level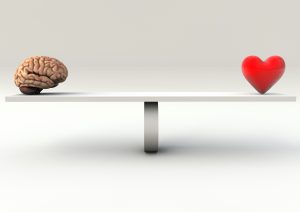 Learn to teach Mindfulness and Compassion in a practical, client-centred way at Foundation Degree Level with the Counselling and Psychotherapy Central Awarding Body
If you are already a professional wishing to support your clients with mindfulness and compassion skills and would like to gain a qualification (rather than in-house accreditation/ certificate of attendance) to add to your CV, then this course may well be of interest to you. We offer places that can be funded by CAMHS, charities  or other organisations. Our graduates are now using this qualification one to one with clients, developing and teaching their own, bespoke programmes for individuals and groups, either in their employment context or in their own private practice.
  Integrating Mindfulness and Compassion in Professional Practice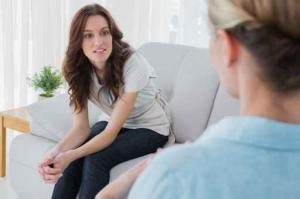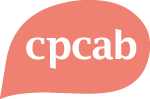 Courses commencing:
2017
6th May, Taunton-

FULL

Please apply for a course later this year. Applications currently being processed

17th September, Nottingham

10th November, Taunton

10th November, London
Please be aware that Taunton is only 1hr 50 mins by train from London. Although the courses are non-residential we are able to give a list of local places to stay.
This qualification is externally accredited by the Counselling and Psychotherapy Central Awarding Body (CPCAB) and teaches professionals how to offer mindfulness and compassion one-to-one and in groups. It is currently offered in Taunton, Bristol, London and Nottingham. If you are a professional working with clients, patients and/or students in a therapeutic context, you may  be interested in gaining this Foundation Degree Level qualification. The 200 hour course teaches students the theoretical considerations and practical applications to work with mindfulness in a compassionate way.
Download course information for all professionals
The Level 4 Certificate course dates and costs- 2017-2018
How to Apply:
Download an application form and return to anne@mindfulnessuk.com
Download application form (Taunton/Nottingham)
Download application form (London)
Testimonials
"this course took my understanding, my personal practice and my teaching to a whole new level. I feel that I now have not only direct personal experience of how mindfulness can transform our experience of the world around us but that I also have the knowledge and skills to introduce others to the benefits of mindfulness, self-compassion and compassion for others. I would highly recommend this course to anyone looking to incorporate these elements into their professional practice. It was well taught, well organised and well worth the money"  ~ Lindsey
"This was one of the most beautiful and life-changing trainings I have been on.  Karen,  you're a star, and to all of my fellow Mindfulness & Compassion practitioners, what an immensely pleasurable experience I shared with you all"  ~ Ginny
CLICK HERE – TO WATCH AN INTERVIEW WITH COURSE GRADUATES
 "A fabulous learning opportunity with a group of like-minded people. Very inspirational course with a qualification that equips you to work therapeutically." 
"It is extremely well-structured, and provides a thorough underpinning for acquiring the skills and knowledge to teach practices of mindfulness and compassion in a range of contexts.  Karen is a warm, very knowledgeable and very organised teacher. I loved the course and can't recommend it highly enough".
"I enjoyed the course very much which I found motivating and interesting. It was really useful to have the weekend study days with Karen whose professional teaching manner imparted the required  knowledge in an enjoyable and thorough way. A great experience. Thank you" 
"Extremely well organised, paced and delivered in a way to increase confidence and motivation. Great balance of student-centred training with assignments with planned deadlines. Excellent communication with MindfulnessUK Centre". 
"The course material was thorough, inspiring and life-changing". 
"Structure of the course is excellent at developing knowledge, insight and practice of teaching. Truly superb course, I have gained an insight and knowledge of mindfulness and compassion practice beyond what I thought possible". 
"Truly inspirational". 
"The best training course I have ever been on"! 
"A transformative course, both on a personal and professional basis. Would recommend it to every professional working with people". 
"This course is fantastic. I recommend it to all professionals interested in the practical application of mindfulness and compassion". 
"Excellent teacher training course, excellent teacher (Karen Atkinson)" 
"This course has been wonderful, truly life-changing. Amazingly helpful for my professional and personal development."
Please watch Karen's Webinar on How to Integrate Mindfulness in Your Work
Cancellation Policy
Please be aware that any initial payments that we request to secure your place are non-refundable.
MindfulnessUK training events are very popular and there is a limited number of spaces. It is therefore important that you cancel or change a booking well in advance of the event.
We require full payment for any of our events before the start date to confirm your place. Your place will be lost if you fail to make this payment in the timescale given, along with your initial payment.
Once you have paid in full and then cancel your place, a refund will only be possible if we are able to fill your place.
A cancellation fee is also payable to cover the cost of administration, the cost being pro-rata to the full price of the course or workshop.