8 WEEK MBSR TEACHER TRAINING – ONE YEAR COURSE
If you are a professional wishing to teach groups the MBSR course based on Jon Kabat-Zinn's programme, this will be of interest. MindfulnessUK is a Member of the UK Network of Mindfulness-based Teacher Training Organisations and offers the Gold Standard programme in a flexible, easily accessible format.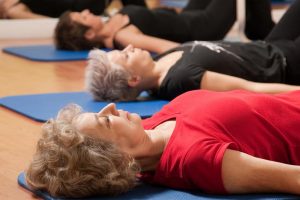 Training is in accordance with the Mindfulness Teacher's UK Network's Good Practice Guidelines and MBI-TAC and is delivered in a flexible and accessible format. Training includes opportunities to observe MindfulnessUK MBSR teachers and co-teaching over the course of one year. 
Please be aware that Taunton is only 1hr 50 mins by train from London. Although the courses are non-residential we are able to give a list of local places to stay.
January 2017- non-residential- Taunton
x6 Teaching Dates: 27th January 2017, 24th February, 24th March, 7th April, 21st April, 12th May- FULL
Autumn 2017 Course- non-residential- Taunton
x6 Teaching Dates: October 26th, 27th, 28th, November 23rd, 24th, 25th 2017
Autumn Conversion Course- non-residential- Taunton
x3 teaching dates: November 2nd, 3rd and 4th 2017
January 2018- non-residential- Taunton
x6 Teaching Dates: 26th January, 16th February, 2nd March, 23rd March, 13th April, 4th May
Please complete the application form below and pay via the shop
MBSR Teacher Training Package 2017
We have put together packages for students wishing to follow their teacher training pathway exclusively with MindfulnessUK. However, this is not essential as this is a flexible, student-based training.
Please be aware that some of the workshop on the Inquiry may also be offered in London. Supervision is offered remotely via Skype or telephone with the tutor requesting audio or video evidence of teaching in accordance with the MBI-TAC.
MBSRTT Full Course

 

 

Cost
MBSRTT Conversion
Cost
6 days face to face teaching

£1250
3 days face to face teaching
£750
On-going personal practice- Staying Mindful Tuesday evenings 6-7pm

Free
Free
X2 workshops- inquiry plus another (mindful movement, peer group supervision etc)

£120 (usually £150)
£120
MindfulnessUK Silent Retreat (meets GPG's)

5 days

approx £460 all inclusive (depending on room size)
approx £460 all inclusive (depending on room size)
X2 supervised MBSR courses

£400 (usually £960)
£400
Shadow/ co-teach with MindfulnessUK MBSR teacher

Free
Free
TOTAL
£2230
£1730
Booking
Booking in advance is essential for all MindfulnessUK courses, workshops and events.  We ask for a non refundable payment of £70 to accompany each application for the MBST Teacher Training Programme payable via  BOOK NOW via our online shop.
Once you have been accepted we ask successful applicants to pay the remainder of the course,  4 weeks prior to course commencement via our online shop.
Do call us on 01823 323206 or email info@mindfulnessuk.com if you have any queries at all – We are happy to help.
Cancellation Policy
Please be aware that any initial payments that we request to secure your place are non-refundable.
MindfulnessUK training events are very popular and there are a limited number of spaces. It is therefore important that you cancel or change a booking well in advance of the event.
We require full payment for any of our events before the start date to confirm your place. Your place will be lost if you fail to make this payment in the timescale given, along with your initial payment.
Once you have paid in full and then cancel your place, a refund will only be possible if we are able to fill your place.
A cancellation fee is also payable to cover the cost of administration, the cost being pro-rata to the full price of the course, workshop