Ongoing Continuous Professional Development (CPD)
For All Mindfulness Teachers (including Trainees)
MindfulnessUK is a  Member of the UK Network of Mindfulness-based Teacher Training Organisations and offers Supervision in line with the Good Practice Guidelines for Mindfulness Supervision. Click here to read more about the Good Practice Guidelines
 We offer a range of Continuous Professional Development (CPD) Opportunities: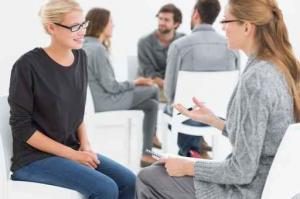 Mindful Movement One Day Course October 6th £75.00
Develop the skills and confidence to teach mindful Movement as a meditation practice. Learn the benefits, considerations and modifications experientially with your peers. BOOK NOW
Process of Inquiry Workshop – Cost £75.00
Date: Friday 13th October 10-4.30 Book Now
Workshop Overview
The intention of this day is to explore the process of Inquiry when teaching Mindfulness to individuals, organisations and groups. The workshop aims to support participants to:
Explore and Investigate the model of Inquiry
Develop a deeper understanding of the process of inquiry
Expand upon learning gained through teacher training with other models of inquiry
Deepen their own practice and self-enquiry through experiential learning in triads
Develop their knowledge and understanding of best practice for Mindfulness teachers
Workshop Facilitator:
Karen Atkinson is Director and co-founder of MindfulnessUK, an international teacher and trainer of mindfulness and compassion skills and practices and a Bangor-trained Supervisor of mindfulness teachers. Karen has over 16 years' experience of Teaching Mindfulness in both clinical and organisational settings.  Read more about Karen http://mindfulnessuk.com/our-team
Who is it for?
We welcome Mindfulness Teachers, Practitioners and Trainees who have trained or are currently training in mindfulness-based approaches (through any pathway/apprenticeship routes) and those who already teach and want to develop their skills further.
What is the format for the workshop?
This practical and experiential workshop consists of a blended learning approach of teaching, small group discussion, experiential learning and mindfulness practices.
Venue:   MindfulnessUK Training Centre, Taunton, TA1 1SW
Cost:       £75.00  Refreshments provided – Please bring your own lunch
Peer Supervision  – £40 per session
Dates for 2017:
Friday 5th May – 10am to 1pm  Book Now
Monday 6th November – 10am to 1pm Book Now
Venue: MindfulnessUK, 27 Canon Street, Taunton, TA1 1SW
"I sometimes feel quite isolated as a Mindfulness teacher.  Peer Supervision gives me a great opportunity to meet other teachers, practice together, share my celebrations and concerns and learn from a wide community of peers.  Having Karen there to give us clear advise and guidance makes this a really valuable and deeply beneficial experience." Peer Supervision participant.
Karen Atkinson, Director of MindfulnessUK is a Bangor trained Supervisor and will be facilitating.  The session will cover the following:
Opportunity to share your experiences and best practice.
Developing knowledge and understanding of the UK Good Practice Guidelines for Mindfulness Teachers, including updates and guidance on retreats.
Recent research and articles.
Continuous Professional Development Opportunities.
The benefits of being part of an Alumni with MindfulnessUK.
Peer supervision is a fantastic opportunity to get together with your peers so you can exchange knowledge and experience and explore any issues and positive findings you have encountered from your teaching so far.
One to One Supervision with MindfulnessUK
We offer supervison one to one (£60 per hour) to our IMCPP and/or MBSR Teacher Training Graduates and Mindfulness Teachers who have qualified through other organisations. Karen is a Bangor-trained Mindfulness teacher and Supervisor.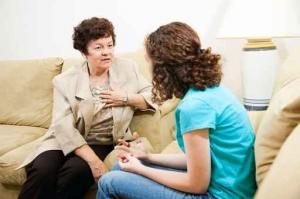 BOOK Mindfulness Teacher One to One Supervision
Booking
Booking in advance is essential for all MindfulnessUK courses, workshops and events. Please buy a course via the buy online tab, call 01823 323206 or email info@mindfulnessuk.com with any further queries.
Cancellation Policy
Please be aware that any initial payments that we request to secure your place are non-refundable.
MindfulnessUK training events are very popular and there are a limited number of spaces. It is therefore important that you cancel or change a booking well in advance of the event.
We require full payment for any of our events before the start date to confirm your place. Your place will be lost if you fail to make this payment in the timescale given, along with your initial payment.
Once you have paid in full and then cancel your place, a refund will only be possible if we are able to fill your place.
A cancellation fee is also payable to cover the cost of administration, the cost being pro-rata to the full price of the course, workshop