Training for Teacher & Support Staff  – How to Use Mindfulness and Compassion to Reduce Stress and Anxiety and Improve Wellbeing
 For Yourself and Pupils
Early Bird Offer until 14th July 2017 – £2995  for up to 20 Staff 
That's under £150 per member of staff!
Contact us on 01823 323206 to Book Now
The Minding Your Health in Education (MYHE) Programme
In response to need and supported by the Mindful Nation Report in 2015, this education programme delivers long-term and sustainable teaching of mindfulness throughout the whole organisation, for teachers and pupils.
We have delivered successful programmes across Somerset, both on-site and at our Training Centre. The programme teaches staff to understand and develop Mindfulness in their personal and professionals lives as well as practical ways and resources for both immediate use and to develop longer term with the pupils they teach.
 "We give out every day to the young people in our care and the mindfulness training helps us feel that we are valued too."
" We have begun using stillness, reflective time and short mindful practices with the children and this is having a positive impact on calming them and helping them to focus."
MindfulnessUK are pleased to be working closely with individual schools or as part of wider initiatives to bring mindfulness and compassion skills to educational settings throughout the United Kingdom.
MYHE is a 20 hour teacher training programme that utilises research, positive psychology and neuroscience to teach staff, children and young people evidence-based skills, tools and practices to support all aspects of their wellbeing.
Staff and pupils explore their relationship with themselves, others and the world around them, and how they can make choices about how to respond, rather than react, to life. This programme empowers participants to embed the skills developed into their daily life. This benefits participants over the long-term by developing greater awareness and attention, forging new ways to create health and well-being by facilitating choices in the way they live their lives.
"It has had a very positive impact on bringing our staff together and giving them time to focus on themselves.  People have been more aware of their stress levels and how to manage them."  
Developed from our years of experience MYHE includes a practical introduction to mindfulness theory as well as a full repertoire of efficacious mindfulness meditation practices.
As a recognised and regulated teacher training centre, we are inviting schools and colleges to consider a long-term training approach for the delivery of mindfulness within their educational setting.
Schools and organisations participating in our Programme
High Ham Primary School                                
Long Sutton Primary School    
Chilton Trinity Secondary School                                   
Selworthy School                                                                
Parent and Family Support Advisors
Eastover Primary School                                    
Children and Adolescent Mental Health Specialists
School Nurses
Training Pathways
Pathway A)  Minding Your Health in Education (MYHE) for the Whole School
Part 1
The training pathway for selected staff members is initially 14 hours and can be an immensely fulfilling experience for those involved, not only in supporting their own daily lives but also in an ability to support and share these skills with others. It is, therefore, important that people participating are committed to developing a personal mindfulness practice, and are in a position to teach students these skills to students over the long-term.  This 14 hours of training, delivered in a flexible format, begins with focusing upon supporting the health and well-being of teaching staff by facilitating the development of their personal mindfulness practice. In this way, when they go on to teach these skills to students, they have fully experienced the practices personally, teaching with authenticity and integrity. MindfulnessUK supports this by offering downloadable practices, retreat days and other on-site staff support.
Part 2 – Module One: Primary School age or Secondary School age
The final 6 hours of the 20 hour programme focuses on how to deliver the skills of mindfulness and compassion to the pupils they teach.  This can either be delivered on-site or at the MindfulnessUK Training Centre in Somerset.
Each organisation works with an extensive resource pack, which is age-specific, and staff are taught how to use these resources to teach the skills to their students in a practical and accessible way.
Pathway B) For Individual Teachers and Education Staff
Whilst we support the findings of the Mindful Nation Report, recognising that a whole organisational approach is profoundly beneficial, we are aware that some educational staff are keen to learn these skills on their own and have developed a training pathway to support them.
For Individual Teachers and Education Staff
Part 1
Individual staff can complete the Minding Your Health in Education Programme by firstly, attending a Mindfulness-Based Stress Reduction or Mindfulness-Based Cognitive Therapy 8 week course.   http://mindfulnessuk.com/mbsr
Part 2
Secondly, by completing Module One: Primary School age or Secondary School age
A one day workshop focusing on how to deliver Mindfulness and Compassion to children and young people using the Minding Your Health in Education Programme toolkit of resources for children and young people.
The workshop consists of Learning outcomes 7 and 8 of the Minding Your Health in Education Programme
Understand How to Use These Skills in Your Professional Setting
Identify Ways to Integrate Mindfulness and Compassion in Your Professional Practice with Children and Young People
Module One for Secondary School Staff
Monday 3rd July  – 9.30am to 4.30pm
At MindfulnessUK, Taunton
Cost £265 per person, includes Toolkit
Module One for Primary School Staff
Wednesday 12th July
Times – 9.30am to 4.30pm
At MindfulnessUK, Taunton
Cost £265 per person, includes Toolkit
For booking and further information please contact Angie Ward – MindfulnessUK Tutor, Therapist and Course Developer
Email: angie@mindfulnessuk.com    Phone: 01823 323206
Participants from Organisations we have taught say:

"There are simple and effective ways of using Mindfulness within  practices to improve teaching and learning across the curriculum." Debbie Fry, Teacher
"I now have the skills to teach my students how to be kind to themselves and others. It has really changed the feeling in the classroom and the whole school,  I can't recommend it highly enough"
"I enjoyed the Course and it was really good to know that my organisation/ employer valued my wellbeing"
"I feel like the old me, but new"!!
Children say: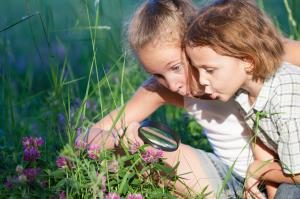 "The lessons always managed to settle my mind"
"After mindfulness once I open my eyes everything seems to fix itself back into place somehow"
Minding Your Health Programme supports the findings and recommendations in the Mindful Nation Report and we are enthusiastic, experienced advocates of the organisational approach to support the wellbeing of the staff and the children they teach.
Read more about the Mindful Nation Report and research.