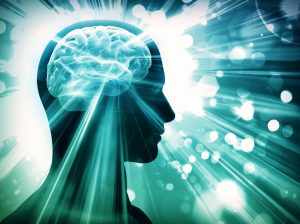 Mindfulness is about moving away from a thinking-based way of living into a more direct and immediate connection with our ordinary everyday experience. It involves learning to pay attention to our experiences in the present moment, leaving behind ruminations of the past and worry about the future, helping us to feel a sense of calm and connection with ourselves and those around us.
By increasing our awareness we bring about choices, enabling us to gain more control over all aspects of our busy daily lives, thereby optimising our physical, mental and emotional health and wellbeing.
Next MBSR Courses
Each course runs for 2 hours per week for 8 consecutive weeks and includes teaching, practices, downloads and coping strategies to use in daily life. Please be aware this is not a therapy group but an evidence-based education programme.
Taunton Tuesday 17th October- December 5th 1.15-3.15pm Early Bird £50 off if booked before end of September
Taunton Thursday 19th October- December 7th 6-8pm Early Bird £50 off if booked before end of September
NEW E-Learning  – Experience the benefits of this 8 week online MBSR course for £95
This E-learning Course is interactive and includes everything you need for the 8 week Mindfulness-Based Stress Reduction Programme
·    Teaching videos
·    Interactive quizzes to check your learning
·    Formal Mindfulness Practices
·    Short Guided practices
.  Neuroscience
.  Information on how to introduce mindfulness into daily life
.  Poems and much more
You will receive a certificate upon completion of the course
NEW!! Mindful Movement Classes
Tuesdays 11.45-1 £10 in Taunton Please call to book your place
Cancellation Policy
Please be aware that any payments that we request to secure your place are non-refundable.
MindfulnessUK Courses are very popular and there are a limited number of spaces. It is therefore important that you cancel or change a booking well in advance of the event.
We require full payment for any of our events before the start date to confirm your place. Your place will be lost if you fail to make this payment in the timescale given.
If you pay in full and then cancel your place, a refund will only be possible if we are able to fill your place.
If we are able to fill your place, a cancellation fee is payable to cover the cost of administration, the cost being pro-rata to the full price of the course or workshop.