Start your
Mindfulness
Journey Now
Mindfulness UK is a leading Mindfulness and Compassion Teacher Training Organisation in the UK and Europe.
Sign Up Free
Browse Courses
Featured Courses & Events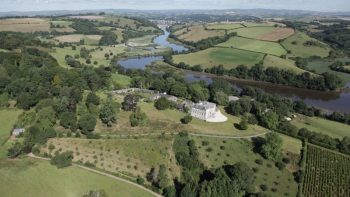 Join us this Autumn, in Sharpham, Devon, and invest in some time for you, and experience first class teaching, comfortable accommodation and wholesome vegetarian food. This retreat is suitable for anyone wishing to explore these practices in stunning surroundings whether you're fairly new to mindfulness, […]
Start Now
Upcoming Courses & Events
Mindfulness for Everyone
We pride ourselves on offering a range of courses to suit everyone.
If you're new to Mindfulness, why not make a positive change to your life today and try one of our courses.
Learn online or face-to-face at our training centre
We have a wide range of face-to-face courses and online resources for you to complete at your own pace.
Fully qualified experienced teachers
Mindfulness UK is a Member of the UK Network of Mindfulness Teacher Training Organisations and we adhere to their Good Practice Guidelines.
Wealth of online resources & up-to-date guidance
Learn at your own pace and take advantage of our library of guides and practice sessions online through our website, available anytime 24/7
Learn to Teach Mindfulness & Compassion
Do you want to inspire and teach others? Perhaps you want to sharpen your existing skills, or even teach others to teach mindfulness? Whereever you are on your mindfulness journey, we pride ourselves in supporting you.
Variety of flexible training pathways to suit you
Whatever stage you're at on your mindfulness journey, we have the training solutions for you
Get a fully-accredited, unique qualification
Mindfulness UK is the only organisation able to offer a fully recognised and accredited mindfulness qualification at foundation level
Train to teach mindfulness-based stress reduction
We're the only organisation offering teacher training in mindfulness-based stress reduction (MBSR) in the South West (just 1hr 50 mins from London)
Keep Up-to-Date
Ongoing Support
Regular Workshops