Are you looking to deliver the MBSR Course?
If so, the MindfulnessUK 12 month training pathway meets training regulations within the UK.
The course includes:
The assessment process- when to teach and when not to
Background to secular mindfulness
A detailed week by week 8 week programme for each session of the MBSR course
Exploration of the inquiry process
A lovely booklet of poems, prose and stories to include in your teaching
Guidance and experiential learning of all the mindfulness practices, exercises, strategies and techniques
Dynamics around "holding" a group
Dealing with difficulties and pain
How to be a mindful teacher and the 8 attitudes of mindfulness
Encouraging, setting and helping the participants sustain home practice
Advice and support in setting up your own courses
Assessment of the student's portfolio
Referee to the regulated List of Teachers
Pre-requisites: Applicants must have completed the MBSR course in a group setting and have a regular mindfulness practice of 6 months or more.
Course cost: The cost includes x6 days face to face teaching, review of portfolio, advice and support throughout the Continuous Professional Development (CPD) training route and acting as referee to recommend the learner to the regulated Listing at the end of the training.
Supervision: Please note that supervision for the first 2 courses is an essential part of the training and is offered remotely via Skype or telephone. The learner will be asked to submit audio or video, along with weekly lesson plans, to support the process of supervision. There is an additional cost for weekly supervision. You can, however, charge participants.for these courses.
Additional Elements: Learners will also be required to attend a one day Inquiry Workshop, a 5 day silent retreat (adhering to the GPG's), both for additional cost, maintain a mindfulness meditation diary and submit a CPD portfolio at the end of the training to receive a certificate and apply for the Teachers' Listing.
DOWNLOAD MBSRTT COURSE INFORMATION
Retreat: MindfulnessUK's next retreat to fulfil the GPG's at Sharpham House 24-28th November 2019 BOOK RETREAT HERE
Applications
Please be aware that applications are currently being processed for Taunton, London, Kefalonia and Finland 2019 as well as the conversion course, so please apply now via the link at the bottom of the page.
Conversion Course from Other Training Courses to MBSR Teaching
If you have already completed the IMCPP qualification, or are a trained teacher with other organisations such as Breathworks, a shorter conversion course is available to you, recognising prior learning. Please see details of this training below.
DOWNLOAD CONVERSION COURSE INFORMATION
Mindfulness-based Stress Reduction Course Teacher Training Package (Optional)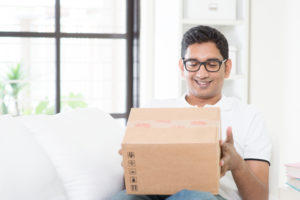 MBSR course as a pre-requisite
Face to face training
5 day retreat
Process of inquiry workshop
x2 supervised MBSR courses
Referee to Listing
Poems, readings, notes......and more
£2760
Simply complete the application form for the venue of your choosing, below, and make the payment, it's as easy as that!
(However, you can put your own package together too, depending on your experience and training needs)
Please call us for further information 01823 323206