E-Learning Now Available  – Experience the benefits of this 8 week online MBSR course £95
"I'm getting on great with the course…..the  cost of the course is very reasonable and extremely good value." Claire
This E-learning Course is interactive and includes everything you need for the 8 week Mindfulness-Based Stress Reduction Programme:
·    Teaching videos
·    Interactive quizzes to check your learning
·    Formal Mindfulness Practices
·    Short Guided practices
.  Neuroscience
.  Information on how to introduce mindfulness into daily life
.  Poems and much more
You will receive a certificate upon completion of the course
---
Eight Week Mindfulness-Based Stress Reduction (MBSR)  – Learning in a Group
"The Mindfulness MBSR course has improved my outlook on life, I feel a lot more focused and in control than I have done for a long time.   I will continue to 'be here now', 'remember my breath' and be 'mindful in everyday life.  You are a warm and understanding teacher with a depth of knowledge that you are willing to share during our sessions.  Thank you from the heart."
If you have physical, psychological and emotional difficulties, then Mindfulness helps you to deal with them in a different and new way. The courses run weekly for 8 consecutive weeks, for 2 hours per session in a number of venues across the South West.
Forthcoming MBSR Courses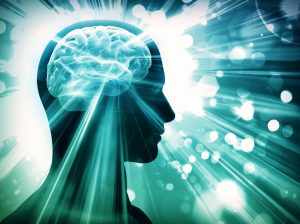 Somerton – Commencing Tuesday 24th April 2018 6.30 to 8.30 pm
Taunton- Commencing Tuesday 8th May- 26th June  1.15 to 3.15pm
and Thursday 10th May-28th June 2018 6-8 pm
All these courses cost £225 Early Bird Price until 10th April £175
BOOK THIS COURSE NOW Early Bird
The MBSR is also available 1:1 via SKYPE or phone. Please call for details.
MindfulnessUK also offer MBSR to organisations
Please contact info@mindfulnessuk.com if you would like to book a space.
Mindfulness- Based Stress Reduction (MBSR) Programme Participants Say:
"I found another way of looking at life (things) very interesting and powerful."
"I feel I am more aware of my own feelings and those of others. I am more satisfied with my daily life and situation."
"Karen is a warm and intuitive teacher with a depth of experience that she is willing to share with the whole class."
"I now understand the joy of being in the moment and use Mindfulness as a tool to enhance my life."
"It was great being in a group with other people where we were all learning the new skills together."
"I recently competed the 8 week Mindfulness based stress reduction course with Karen.  I wanted to complete this course for personal reasons as it has been an interest of mind for some time but also I am looking to set up a new lifestyle business focused on mind, body, nutrition and overall sustainable ways of finding and living a healthy life style for potential clients."
"The approach to the course, material, content and insights were catered to me and my learning capacity.  We completed the course via Skype as this was my preferred route due to balancing work and education and I found this approach extremely effective.   Karen was a great tutor, adapted to my learning needs and level of understanding.  She was clear in her teaching points, direction and offered great support spiritually and intellectually. A great period of learning for me personally and I would recommend Karen as a tutor as well as the flexible approach to learning something new whilst combining more modern approaches and technology like Skype. For me I think this learning channel worked well as it is a familiar way of interacting at work so I am well practiced and am used to conversing in this way."